Domestic and International Franchising Attorney
As a solo practitioner, I am provided the opportunity to work directly with domestic and international franchisees. Additionally, I have contributed articles on franchising to the Wall Street Journal and have been interviewed on television and radio about franchise issues. (I have also written about the history of franchising.) To arrange your consultation with an experienced franchise attorney, please contact me, Mario L. Herman.
Read more about me by viewing my profile or visit my "In the News" page.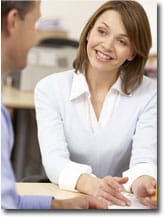 Franchise Law Services
There are many laws for franchising, so one must know about each and every law so that they can face disputes while franchising with their partners. Franchise law awareness is not only needed to keep away disputes but also to have the proper business growth in a right direction. With franchise law both parties are going to be benefited. However, the fact is that very few business persons are aware of the rule for franchising.
However, you need not worry as Mario L.Harman Franchise law is pioneer in franchise legal services all across the world. Our franchise law services are available in every part of the world. We have a large specialized team of the best franchise attorney and franchising lawyer who have many years of experience in providing services for a large number franchising throughout the world.
Our franchise attorney is fully committed for entrepreneurship and the success of client. We are also comprised of such franchise attorneys who are itself a successful franchiser and franchisee, so you can have direct guidelines and help from franchising lawyer. Our professionals not only help in franchising but also provide resolution services for franchising disputes. Our franchise attorney offices are available in varied part of the world.
Our major franchise attorney offices are:
Franchise Attorney Washington, D.C.
Franchise Lawyer Virginia
Franchise Attorney Maryland
We have advanced franchise attorney Washington, D.C. with whom you can easily have services in Washington itself. Likewise you have a special office as Franchise Attorney Maryland, Franchise Lawyer Virginia and more. Hence, you can immediately approach offices to have direct interaction with experts' lawyer for franchise.
Franchise services provided by our law firm:
Provide special franchise agreement review lawyer to review and explain the terms of franchise agreement.
Explain in detail about the steps to make sign in to franchise agreement.
Provide specialized franchise agreement termination lawyer to understand you about
the way to terminate from the agreement.
Help you in making evaluation by showing technical comparison of the franchise with the competitors.
Explain you about the different terms for franchise agreement with exit plan.
Understand you to have a good lease.
Assist you in transfer, and non-renewals.
Create Corporations and LLCs.
Negotiate and review the leases.
Draft independent contractor and employment agreements
If you really want best franchise lawyer, just approach us to have our elegant franchise law services to do franchising in a secure and flourishing way.