Kyriaki Karadelis
Friday, 02 October 2009

A noodle-chain franchisor that hoped to avoid arbitration, relying on a contractual right to seek "permanent" injunctive relief in court and on the principle of "judicial economy", has lost its argument in an Arizona district court.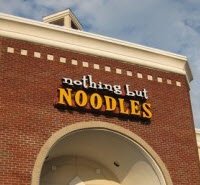 Noodles Development, owner of the rights to the "Nothing but Noodles" restaurant brand, has now agreed to go to arbitration.
The company made its argument in a dispute with its New York franchisee, Latham Noodles.
Noodles Development accuses the New York business of soliciting existing "Nothing But Noodles" restaurants to rebrand to a different name. It alleges Latham Noodles has breached confidentiality and non-compete covenants, as well as committing trademark and trade dress infringements and misappropriating trade secrets.
Latham Noodles asked the Arizona court to compel arbitration, invoking an arbitration clause in the franchise agreement.
In response, Noodles Development sought to rely on another clause in the contract that entitled it (but not Latham Noodles) to seek both "preliminary" and "permanent" relief from the court, rather than the arbitral panel.
It argued that in the interests of "judicial economy" the court should also be responsible for the final disposal of the case as well as the injunctions.
In his decision, Judge Neil Wake ruled that accepting such an argument would in effect nullify the arbitration agreement, noting that, "once this Court decides the merits of franchisor's claim, there is little purpose in involving an arbitral tribunal."
Judge Wake said that parties had a "demonstrated intent" to use arbitration, having inserted a wide-reaching arbitration clause in their contract. The clause stated that "any dispute or claim relating to or arising out of this agreement must be resolved exclusively by mandatory arbitration" under American Arbitration Association rules.
The judge said he thought Noodle Development's right to seek permanent relief was intended to exist only after the arbitral tribunal had determined a substantive claim in its favour.
Mario L Herman, an attorney specialising in franchise law from Washington, DC, who is counsel to Latham Noodles, says the judgment shows that US courts will hold parties to their arbitration clauses and that "US franchisors should not draft such clauses unless they are willing to live with them."
Herman suggests Noodles Development thought if the case were resolved in court, it would put more pressure on Latham to settle. He says that courts are more intimidating for parties, in part because there is a right of appeal.
The judge also commented on the one-sided nature of the right to seek injunctive relief in the agreement, referring to an earlier ruling of the US District Court of Arizona from this July – Wernett v Serv Phoenix. In Wernett, the court held that under Arizona law, an arbitration agreement giving just one side the right to seek relief was unconscionable. The judge noted that if Noodles Development ever did seek an injunction from the court, the validity of the clause would have to be considered first.
Herman says the judge raised this issue "sua sponte", which must have been a shock to Noodles Development, and may trouble other franchisors. He notes that one-sided preliminary injunction provisions are fairly common in US franchise agreements – and always favour the franchisor. But he adds that a provision to seek permanent injunctive relief in court after arbitration is unusual, as the panel could grant relief themselves. "I can only assume that the court would not hear any arguments on a "permanent" injunction, but only enforce the injunction that an arbitrator had awarded," he says.
Herman says that Noodles Development has now sent Latham Noodles a draft petition, seeking to take the dispute to arbitration as agreed.
Counsel to Noodles Development were not immediately available for comment.
Counsel to Noodles Development
Partner Robert A McNiel

Counsel to Latham Noodles et al
Attorney Mario L Herman in Washington DC
Lang & Baker
William George Klain in Arizona